On November 03, 2018, the last MIBIEXPO Asia tour exhibition was successfully held at Shanghai Four Season Hotel.
Mrs. Jocelyn Kao, the president of KDR International Inc and Diamond Diamond Real Estate Inc and Mr. Andrew Fang, the co-founder of CCSME offered a one-to-one consultation to clients with the intention to invest in Montreal.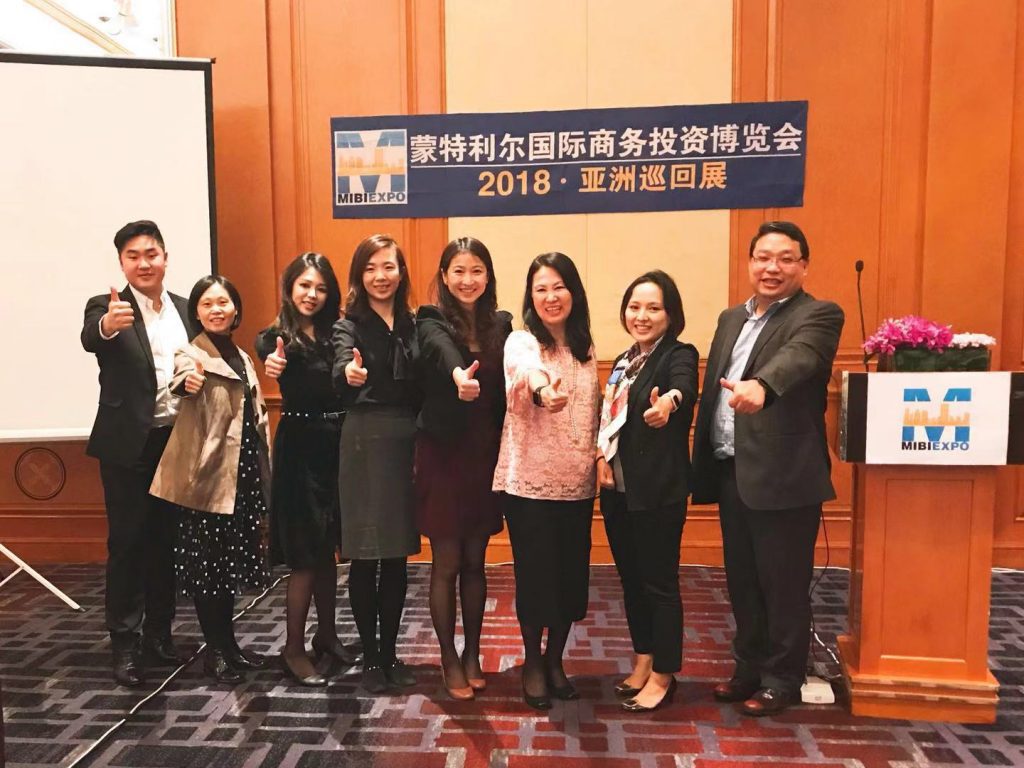 As the organizer of MIBIEXPO, Mrs. Jocelyn Kao welcomed all the guests and briefly introduced MIBIEXPO to all the guests. The aim of Montreal International Business Investment Exposition is to create a one-stop platform for investors interested in business, real estate, immigration, education and tourism investment in Montreal. In the MIBIEXPO Asia Tour Exhibition, we are more than honored to have CCSME, DiamondDiamond Real Estate Inc, Bank of Montreal, Enticy Condo, Times Accounting & Tax Service Inc, and North Star Academy as exhibitors.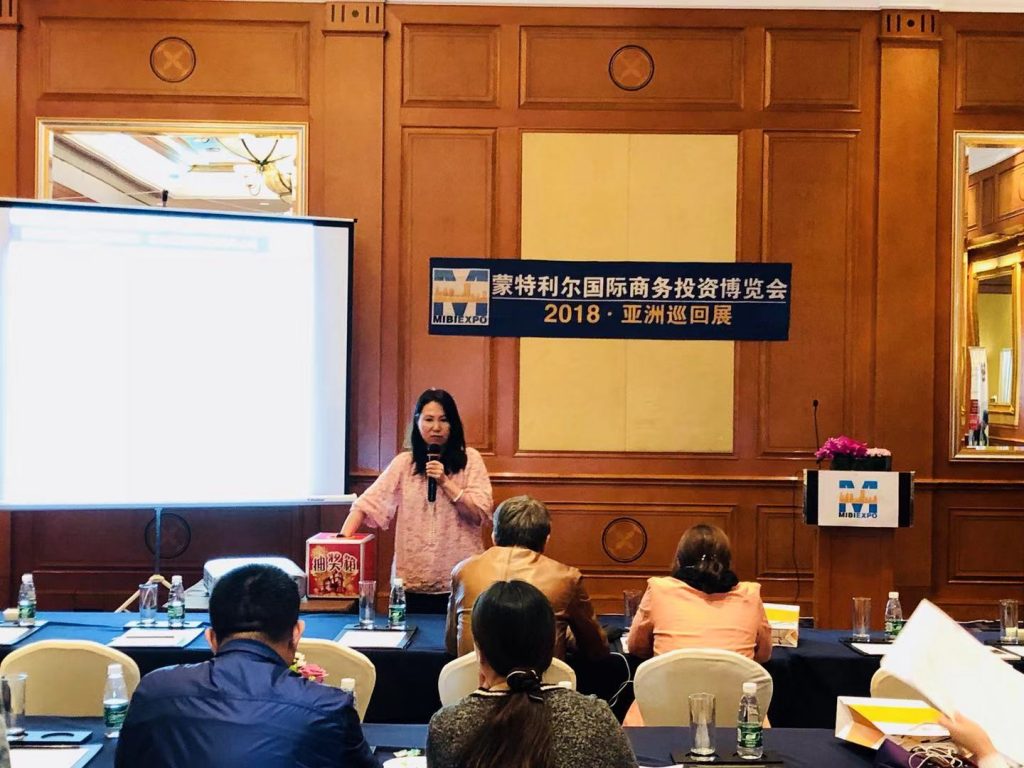 Mrs. Jocelyn Kao first introduced beautiful Montreal to the guests, including construction, safety, education, economy, medical system, culture, history, transportation…etc. to let everyone know why Montreal is the first choice when it comes to investing and living.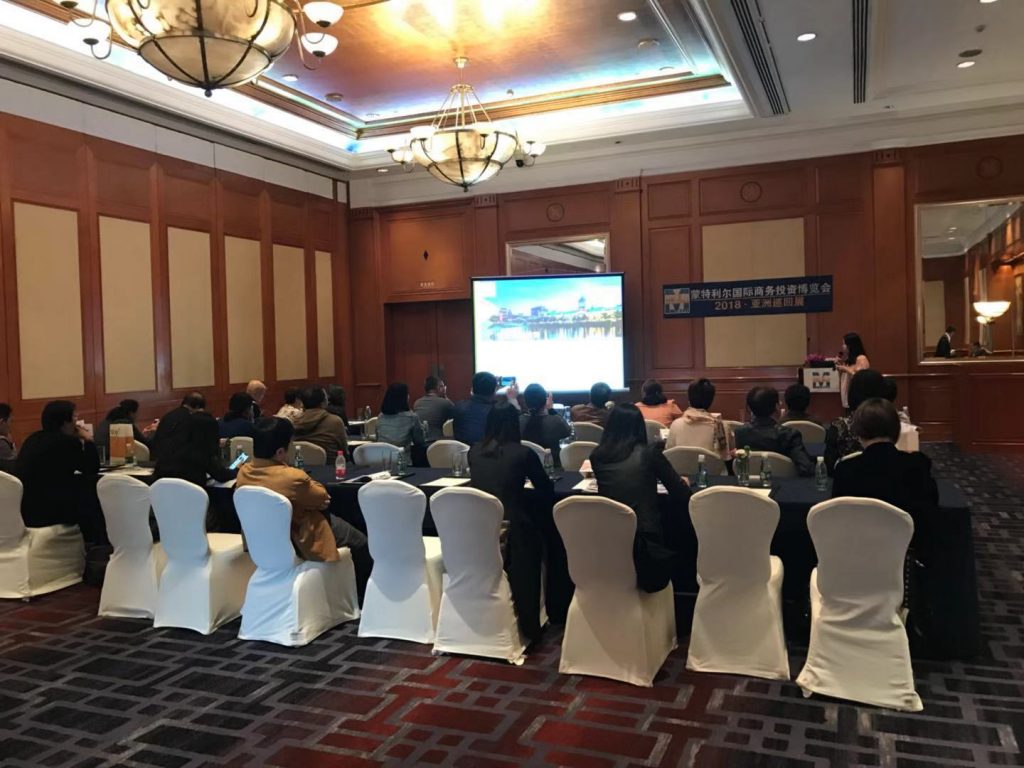 The Shanghai Branch's director of the Bank of Montreal, Mrs. Phoebe Sha, introduced the history, services, and locations of the Bank of Montreal. She gave the investors and potential immigrants some advice according to the current situation of China's foreign exchange control.
Mrs. Jiang Hua, the co-founder of the Times Accounting & Tax Service Inc, brought a brilliant Canadian taxation lecture to give everyone a basic understanding of Canadian tax law and give examples of the calculations that let the audience know about taxes and fees.
Mr. Alex Liu, the broker of DiamondDiamond Real Estate Inc, then introduced Enticy Condo, the most cost-effective rental project in downtown Montreal. He made some comparison with the Enticy Condo and other similar buildings in the downtown area and gave a detailed introduction for each model.
Mr. Andrew Fang, Investment Consultant from CCSME, highlighted the high-end business investment projects in Montreal. Mr. Fang has 17 years of executive experience at Bank of Montreal and has served more than 500 immigrant families. He pointed out that in addition to traditional projects such as real estate, restaurants and grocery stores, there are many SMEs with higher returns in Montreal for investment immigration options, such as private hospitals, blood test institutions, hotels, nursing homes, kindergartens, golf courses, environmental waste, lands, farMrs.and pastures. Mr. Fang is specialized at personal planning for new immigrant families.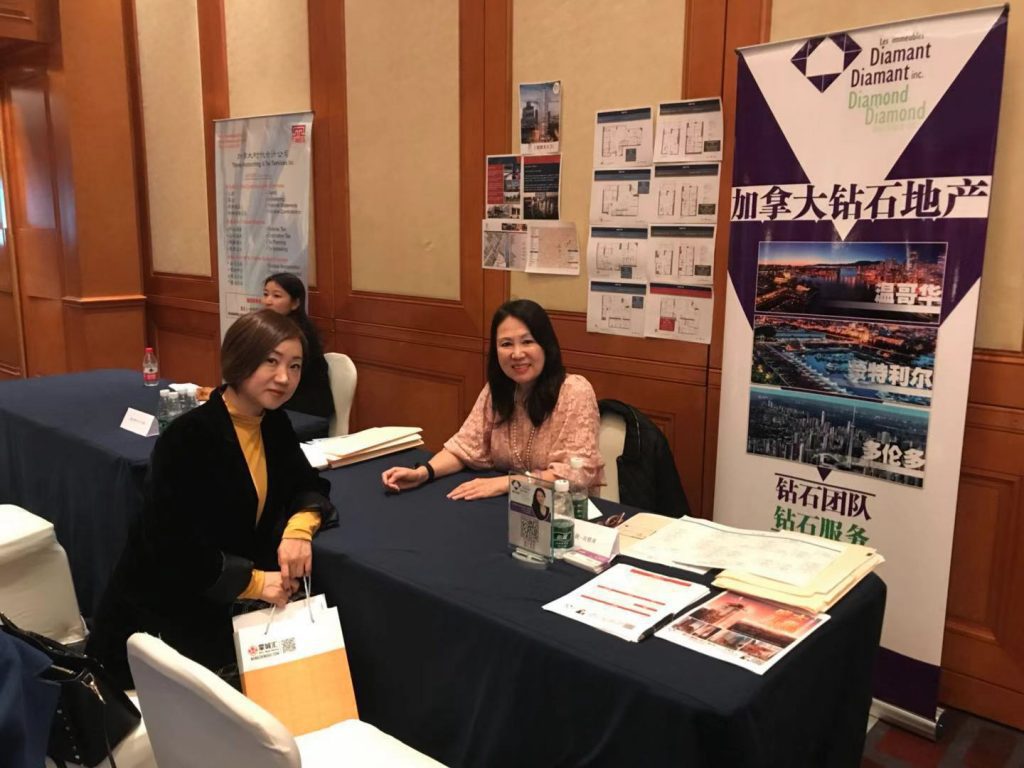 At the Montreal International Investment Exposition and Asia Tour Exhibition, each booth provided one-to-one consultation for investors. Some went to both to discuss investment, house purchase, loan, tax law, and how to transfer money legally in the current situation of foreign exchange control.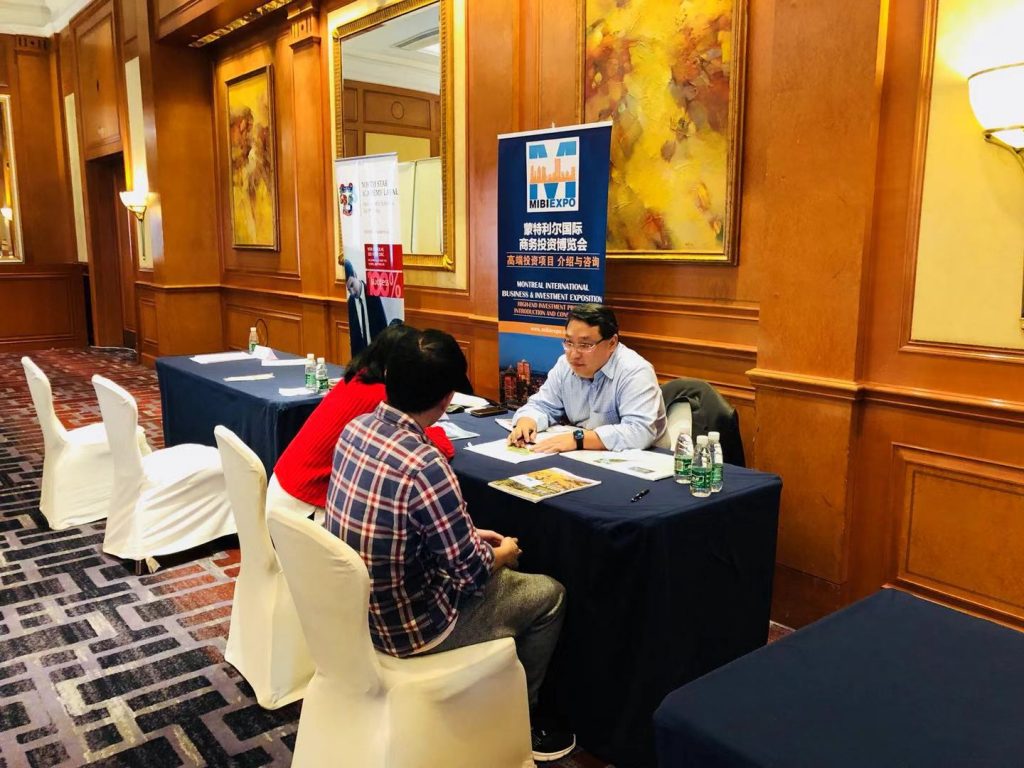 Before the end of the tour, Mrs. Jocelyn Kao conducted a quiz and a lucky draw. A gentleman was lucky enough to win a round-trip ticket from Shanghai to Montreal.
I am very happy we have the last stop of MIBIEXPO Asia Tour Exhibition in Shanghai. It is fantastic that we have a lot of people who come to explore what investment we can offer them in Montreal. This exposition is very successful. We look forward to having MIBIEXPO 2019 in Shanghai again!

Mrs. Jocelyn Kao said in a video interview